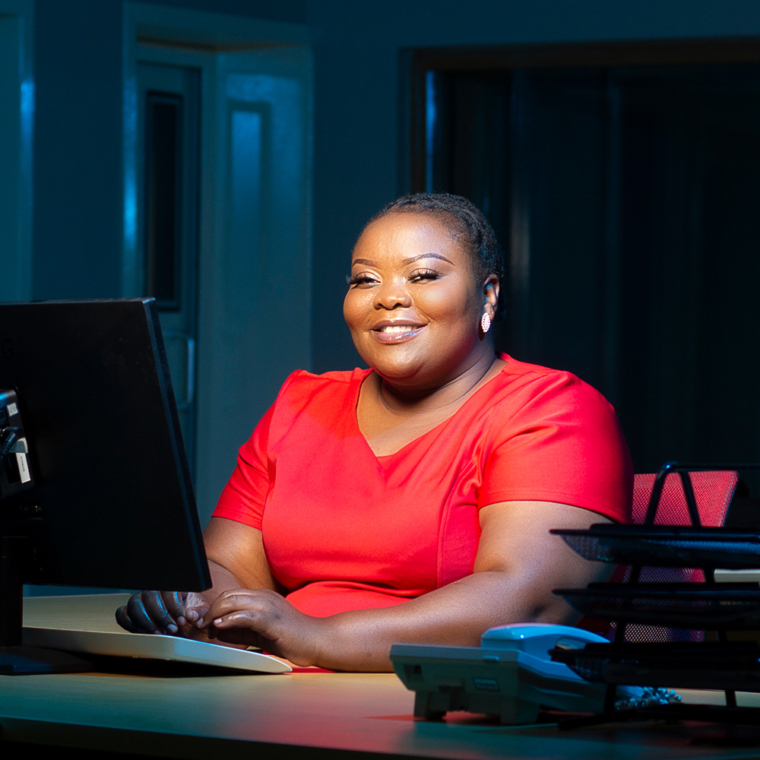 Michelo is a Content Specialist who doubles as Journalist, Presenter, Producer and News Anchor. She is passionate about her role at Radio Christian Voice, where she is known for many awards earned for excellence in work delivery from several institutions.
"I am grateful for the opportunity to learn and grow my career. I'm a very liberal and open minded person who is willing to listen and learn from the best in the industry. I'm passionate about serving my community and my country because I speak for the voiceless."
Apart from an Advanced Diploma in Public Relations and Personnel Administration obtained on the Copperbelt at ZIBSIP College; Michelo also studied at ZAMCOM in Lusaka where she obtained a Diploma in Journalism and Public Relations. She later went to Mulungushi University and now has added a Degree in Public Relations to her resume.
In her spare time, she enjoys watching investigative documentaries, movies and catch up on some reading on various issues affecting the country or social circles. Michelo loves to travel and network.
"I love to laugh, actually very jovial but shy at the same time. LOL". Interacting with others helps her learn so much about people in Zambia.
Accolades:
Bank of Zambia Governors Award for exceptional Financial Literacy Media Reach, 2018.
Ministry of Health Excellence in Health and Journalism Award in Radio, 2018
National Food and Nutrition Media Award, radio, 2018
Winner in the Radio Category at the MISA Awards (Antimicrobial Resistance Reporting), 2019
Rising Antimicrobial Resistance Champion Journalist at the MISA Awards, 2019
Winner in the Radio Category at the ASACC Social Accountability Media awards, 2022