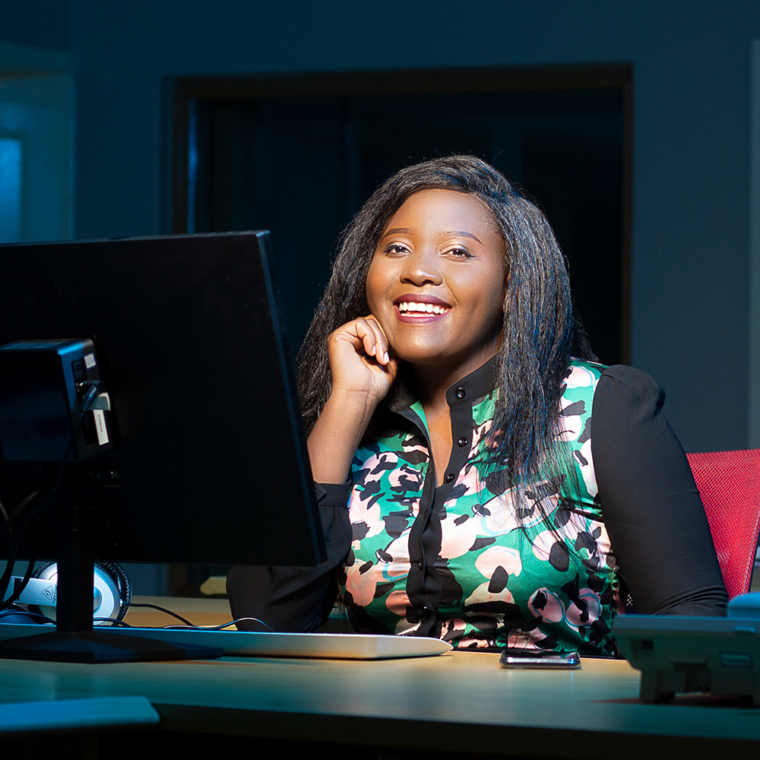 Eva Hatontola Chanda is a Skilled and enthusiastic Press and Public Relation professional who is specialised in fostering positive change in gender issues, in health issues and in community awareness on social change.
She has strong communication skills and she has confident presentation abilities to deliver promotional campaigns, reports, and media addresses.
Eva has expert writing abilities with thorough attention to detail.
This has established her as an award winning Zambian journalist who has scooped both national and international media awards, based on her story telling techniques that focus on health, gender and social accountability.
During her line of duty, Eva has served in managerial roles which has given her extra knowledge in journalism.
At Radio Christian Voice, Eva works as a Content Specialist where she writes scripts for Christian videos and she also serves as a news anchor, news writer and program producer.
In her off duty, Eva takes care of her family.
She's passionate about the Christian faith.