CITAMplus has called on the Ministry of Health to honor their pledge towards building resources for the global fund to ensure health care services are improved in the country and for continued support for the country's health sector.
Organization Executive Director Carol Kachenga says Zambia as an implementing country needs to take up the role of ensuring the global fund is serviced to avoid shortage of medicines and help increase the number of health care personnel for effective service delivery.
Speaking to journalists during a meeting on global fund replenishment and accountability in Lusaka today,  Mrs. Kachenga added that her organization will continue to work with various stakeholders in the country to champion good health among citizens in Zambia.
She said the need to prioritise the good health of citizens must be encouraged adding that her organization will continue to engage policy makers in the implementation of health programs.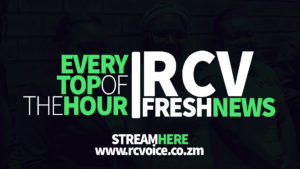 TUNE IN FOR THE DETAILS AT 13, 18 & 22HRS EVERY SINGLE DAY ON RADIO CHRISTIAN VOICE.