President of Austria, Alexander Van der Bellen, has called for stronger relations between his country and Zambia.
Speaking when he received letters of accreditation from Zambia's Ambassador to Germany, Anthony Mukwita, President Bellen said he looked forward to deeper engagement in many areas of mutual interest.
He said Zambia is a model of democracy following her peaceful and stable political environment, enjoyed since independence.
And in a brief exchange, both President Bellen and Ambassador Mukwita touched on subjects of mutual interest that ranged from the economy to climate change, an area of particular interest to the Austrian leader who is a former university professor.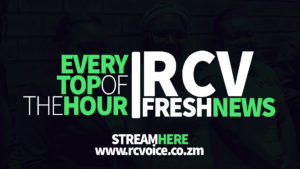 TUNE IN FOR THE DETAILS AT 13, 18 & 22HRS EVERY SINGLE DAY ON RADIO CHRISTIAN VOICE.