And in the MTN/FAZ League, leaders Zanaco Football Club have been held to a goal less draw by struggling Konkola Mine Police.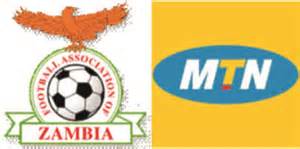 ZANACO with 51 points can breathe again after second placed Power Dynamos were also held to a goal less draw by relegation threatened Green Eagles.
Third placed Zesco United are still keeping their faith of winning the title after they beat Konkola Blades 1-nil while Nkana football Club had the shock of the week when they were beaten 2-1 in Chingola by Nchanga Rangers.
The loss puts Nkana's dream of playing continental football on the rocks as the team is still stuck on 42 points.
In Other games, Roan United settled for a goal less draw with Kabwe Warriors while National Assembly who were being haunted by last week's 7-1 loss to Power failed to recover and lost 1-nil to Red Arrows.
Napsa Stars continued to shine beating Green Buffaloes 2-1 while Nakambala shocked Indeni with a 2-NIL win.